Malmö: Sweden's cultural capital
Malmö city is a very different city compared to other cities of Sweden, mainly due to the high number of immigrants residing for decades. The Swedes from Malmö are more open and extrovert compared to their fellow citizens living across the central or northern parts of Sweden.
Malmö is Sweden's third largest city with a total population of around 320,000 inhabitants. It is the biggest city of Skåne county which is Sweden's third largest county out of twenty eight counties within the Kingdom of Sweden. 
Multiculturalism in Malmö 



Co-existing of multicultural societies has been the strength of the city which embraces artistic, creative and modernistic expressions visible through the architecture of buildings, cafes, parks and most significantly – people. The city has, for so many years, attracted great artists, musicians, sculptors, and travelers who have contributed in the beautification of the city.
Over the past decade, especially after the construction of Oresund Bridge which connects the two central stations of Copenhagen and Malmö has harnessed diverse lifestyles, making the city the main cultural hub of Sweden, with Lund at one corner and Denmark across the bridge.
The influx of local Swedes around Malmo, especially the young teens and adults from adjacent areas like Helsinborg, Ystad, Simrihamn, along with "Lund" bring energetic vibes to the city and organizes cultural events like festivals, sports and workshops in which international students as well as immigrants also participate, making a great experience for everyone.
The recent Internationalism trends occuring in Malmö, for example hosting Eurovision event in 2014, mega sporting events of the Europe and organizing business conferences for world's coolest hackers and innovators has helped promoting the city to be the desired destination for people all over the world.
To know more about the city and current events visit the official portal for tourists.
Brief History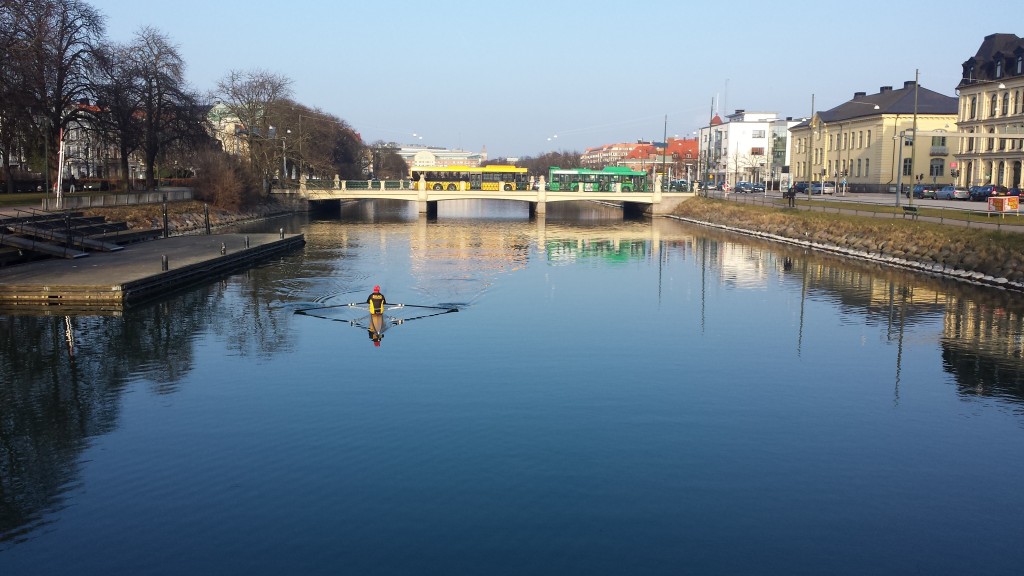 The city is located at the coastal area of southern Sweden that connects western Europe to Sweden through Oresund bridge. The Oresund Bridge opened in July 2000 which is the largest bridge that connects two big metropolis cities stretchering over 16 Kilometers from the two central stations of Malmö and Copenhagen.  
During the late 1970's, shipyard and manufacturing industries were huge in Malmö, that also attracted migrants from Arab nations and south Asia countries to meet the demand for labor. But, after couple of decades, as the city advanced in developing I.T and creative industries, many skilled immigrants had moved to Malmö.
In a recent in-depth study of Skåne by the OECD, it labels the region as a world-class "knowledge and technology hub", distinguished as one of the most innovative regions in Europe.